The third most embarrassing admission in this book
Hidee-ho boys and girls,
I can NOT believe I included this chapter in this book. I call it the third most embarrassing admission because the second most embarrassing was my confession to Viola Davis and you haven't learned the most embarrassing one yet (yes, there is one even more embarrassing than these two).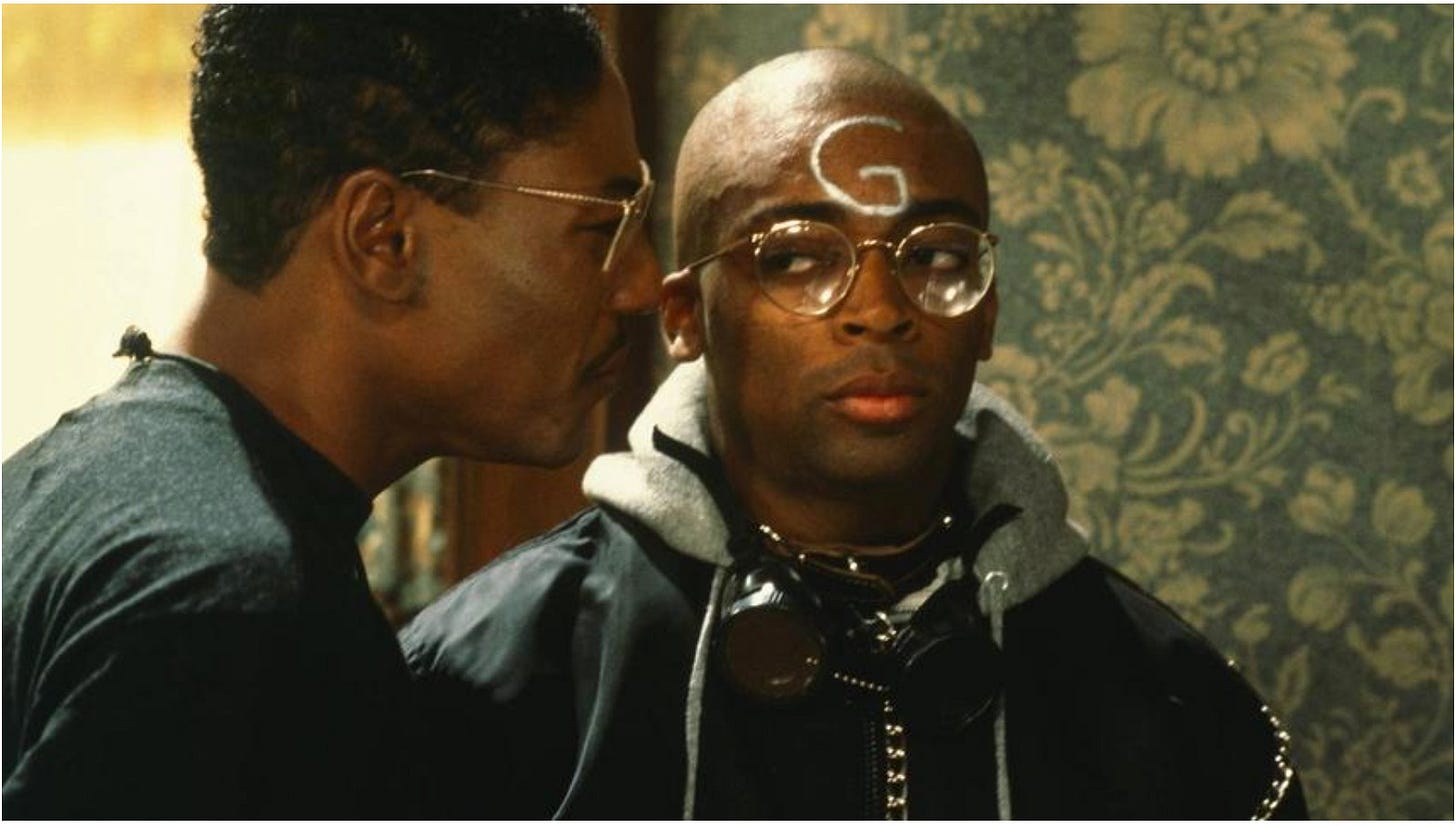 The name of the chapter is "Skool'd, Dazed, and Confused" [regular Medium link] and it's a peek at the loving and comical relationship I have with my two BFFs, JD and Yolanda. In this particular case, you learn about an idea I had that was totally and utterly ridiculous. Of course, I didn't know it at the time. Luckily, JD & Yo talked some sense into me—but only after laughing at me hysterically for FIVE MINUTES STRAIGHT! You gotta read the story to know what was so damn funny.
You can get Medium "Frind link" access to this and all chapters at The Vault (password: paladin).
Special Bonus: also included is a link to the 5-minute excerpt of the aforementioned conversation. If you thought it was funny reading about it, wait 'til you actually hear it.
Advanced Link to Chapter 26: Spike Jonesing
In addition to the audio bonus this week, I also have an advance link to the next chapter. This is one of my favorite confessional chapters. You'll understand why once you read it. You'll also find that in The Vault.
Spread the Love
If you've been enjoying the book and newsletters, please spread the love. Pick one chapter that is your favorite, snd share it with your followers. I also love know what you do and don't like. Or if you have any stories to share about your own experience, I'd love to hear from you.
Until next time, stay inspired.
Ron