Dude, where's my church? ~ Jesus
Hey there boys and girls,
As I wrote in the last newsletter, the DnD chapters are now going online once/week instead of twice. Chapter 31 goes public this Wednesday, and then Chapter 32 next week, July 15. As newsletter subscribers, below are your advanced links to these next TWO chapters of Dungeons 'n' Durags NOW!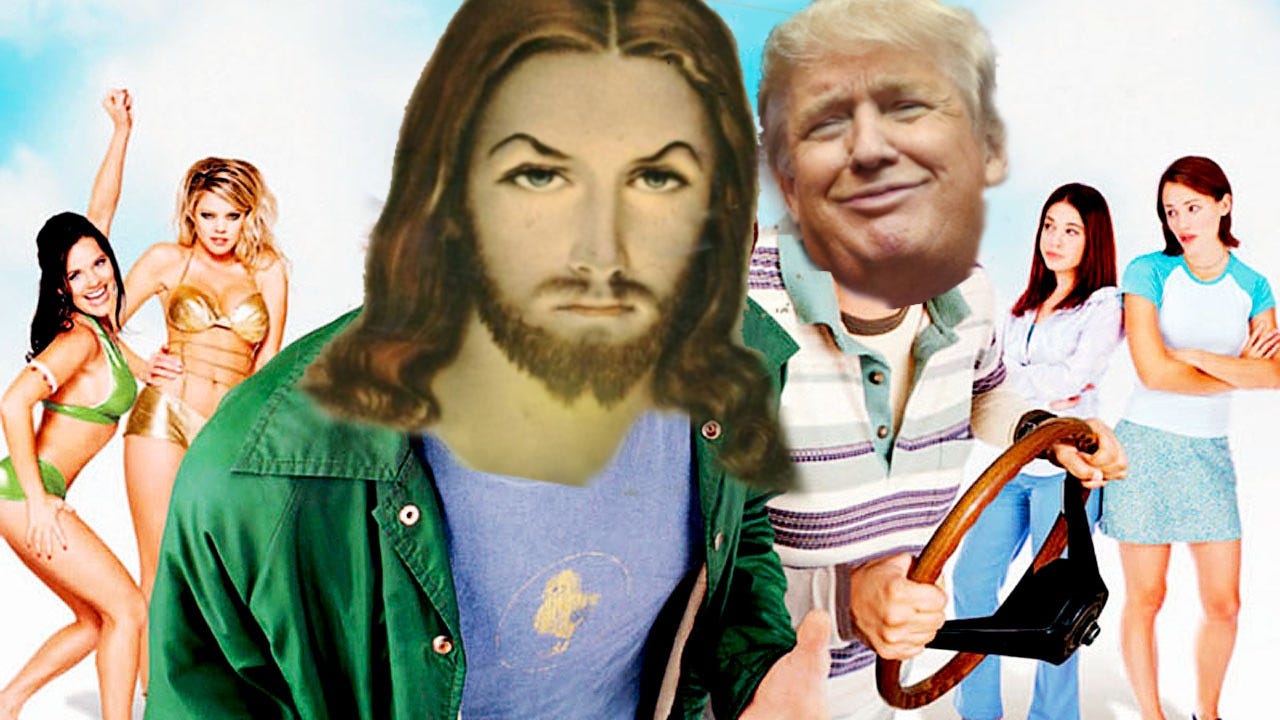 More than any other part of the book, this last third has a particular focus on faith and religion, and how these two aspects of my life (and the lives of millions of others) have so influenced culture and politics. I'm also excited because we're leading up quite an ending that I'm 100% confident you will not see coming.
eBook and Podcast Coming Soon
I'm currently in the process of prepping the manuscript to be an ebook. Naturally, you'll be the first to know when it's ready with opportunities to get both free and discounted copies.
I've also recorded over a dozen interviews I'm going to make into a Dungeons 'n' Durags podcast. Here's how I describe it:
One black nerd's epic quest of racial identity and self-discovery. For his entire adult life, Ron has been one of the few (if not only) black men in his circle of friends and workmates. With the election of a certain orange-skinned POTUS, he had an existential crisis of faith and racial identity. So much so he wrote a satirical memoir and started a blog. And now a podcast. What's next? A major feature film? An animated series? How far will one black man go to reconnect with his people, help white people recognize their privilege, and bitch about the state of this country? Tune in every week(ish) as he's joined by a veritable rainbow of guests to perform poignant proselytization of politics and pop-culture. Comedy may ensue.
This promises to be a funny and poignant experiment of audio goodness. Stay tuned…
---
That's it for now. Remember to spread the word. And email me if you have any questions.
Stay safe out there (and where your masks!!)
~ Ron